Ninja Climbing -SHINOBORI-
Ninja Climbing -SHINOBORI-
Let's dominate the 7-meter high wall!
"Ninja Climbing -SHINOBORI-" is a brand new thrilling experience that opened on the 16th of March. It'll have you climbing up a 7-meter tall wall and jumping off of it. Of course, you'll be using a climbing harness, so that you can have a safe and authentic climbing experience. We recommend this to families, groups of students, and couples as well. Take the opportunity to hop on the climbing trend here!
To ensure personal safety and security, for those with any of the following conditions must not enter this attraction:
​Users: Over 3 years of age, taller than 100 cm and weigh less than 100 kg (Preschoolers must have an accompanying guardian over 16 years of age)

※ Wearing the safety harness during this activity is compulsory
※ The safety harness has height and weight restrictions (Individuals must be over 100 cm in height, and below 100 kg in weight)
※ Due to the size of the safety harnesses, there are certain equipment available only to customers over 120 cm and below 100 kg.
※This attraction involves sporting elements. Clothes suitable for exercise such as pants and sneakers are recommended.
※ Minors will be required to present the signed written consent from their legal guardians.
Please download the consent form in advance, fill out the required items, and submit it to the "Ninja Climbing -SHINOBORI-" reception.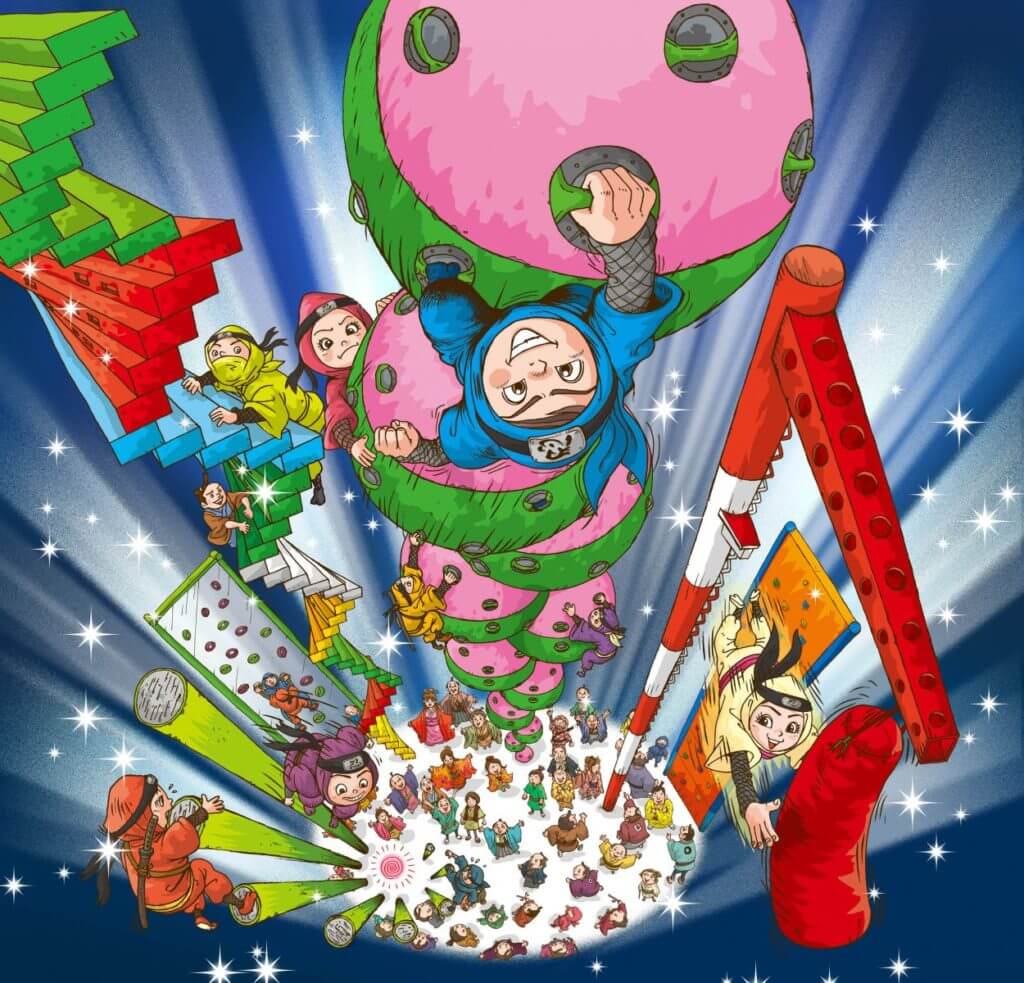 The 6 Activities That Await You