We have a large selection of products related to many of our historical dramas,
available only at our Studio Park.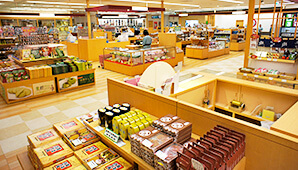 This is the largest shop in the Studio Park.
Choose your favorite items from a vast selection of popular products.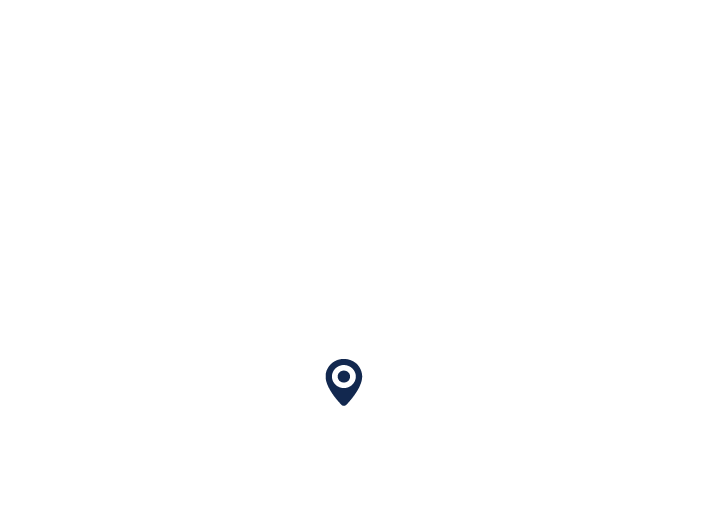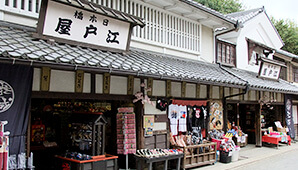 You will find plenty of toys and accessories from historical dramas.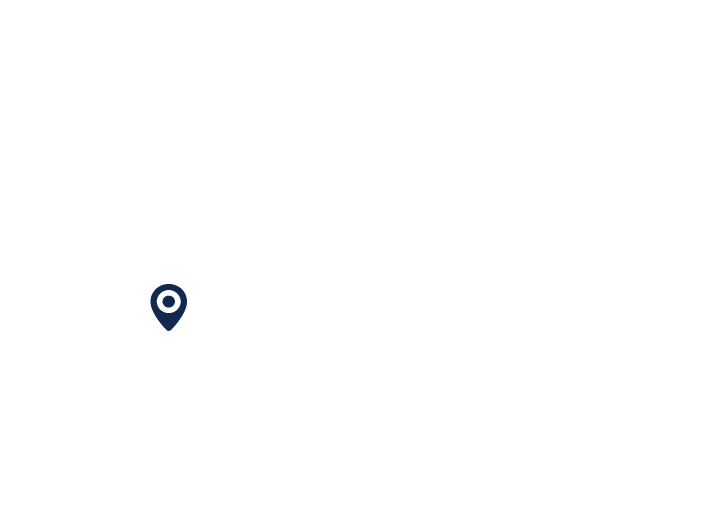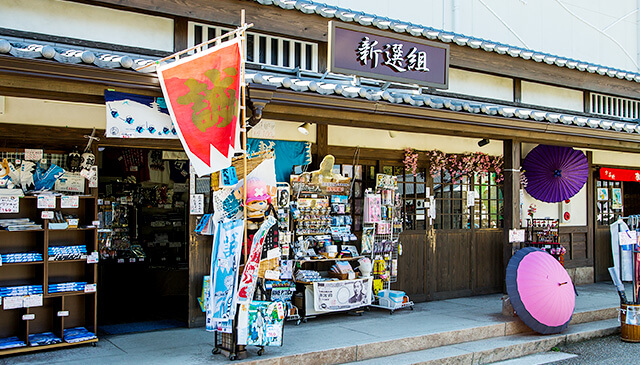 You'll find all kinds of Shinsengumi (Edo period Shogunate police force) goods. Everything from flags, to happi coats, t-shirts and accessories.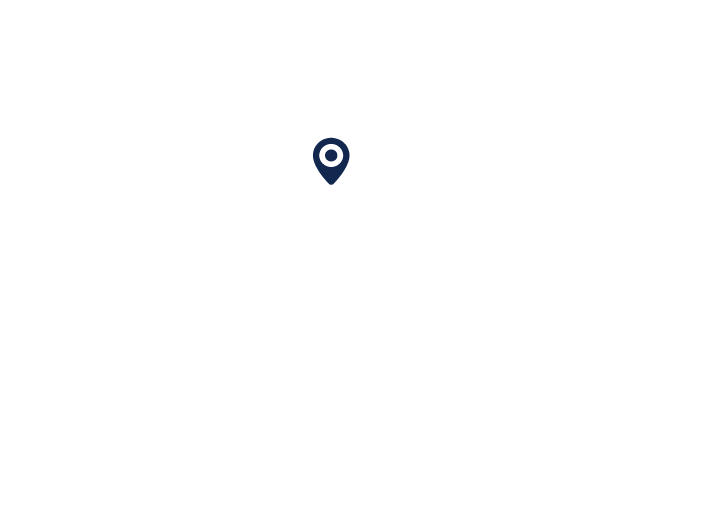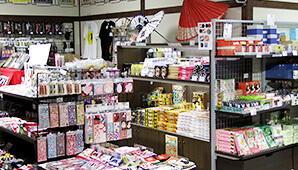 A variety of items from historical dramas are displayed, including Inro (traditional Japanese case for holding small items).
View More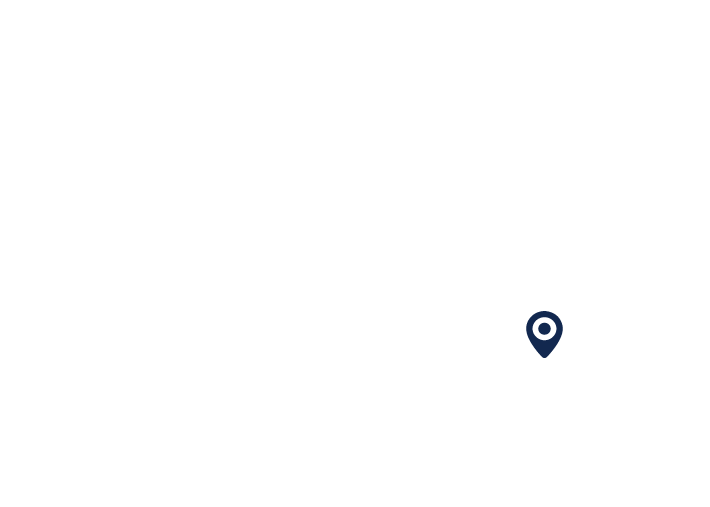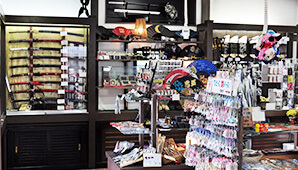 Here, you will find plenty of ninja goods, historical drama goods and fun accessories.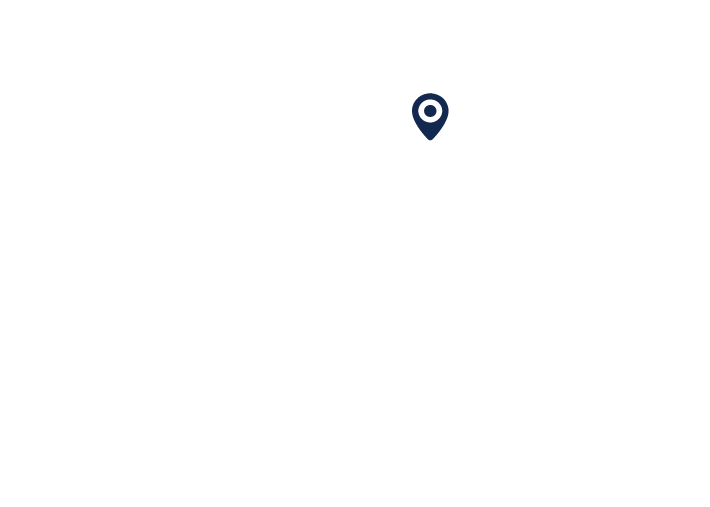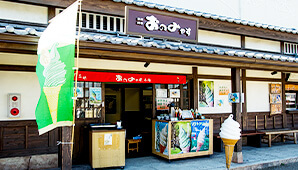 Here, you will find Kyoto's special products, such as tea, ochazuke (dish made by pouring hot green tea over rice), and Kyoto Shichimi chili powder.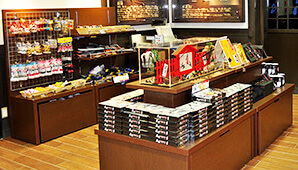 We have many other products found only in our Studio Park, from old historical drama-related goods to the newest Toei character items!
View More