Laser Mission "Escape the Castle"
Laser Mission "Escape the Castle"
Slip through all 8 of the laser traps to make it out safely!
Escape the haunted castle ruled by the infamous warlord Oda Nobunaga! The interior of the castle is filled with suspense, with athletic obstacle courses and slides, you'll have a surprise waiting at each and every corner. The last trap that awaits you is the "laser room". Dodge the strafing laser beams to make your way out!
The castle involves an athletic obstacle course, so we recommend outfits suitable for physical activities such as shorts and sneakers.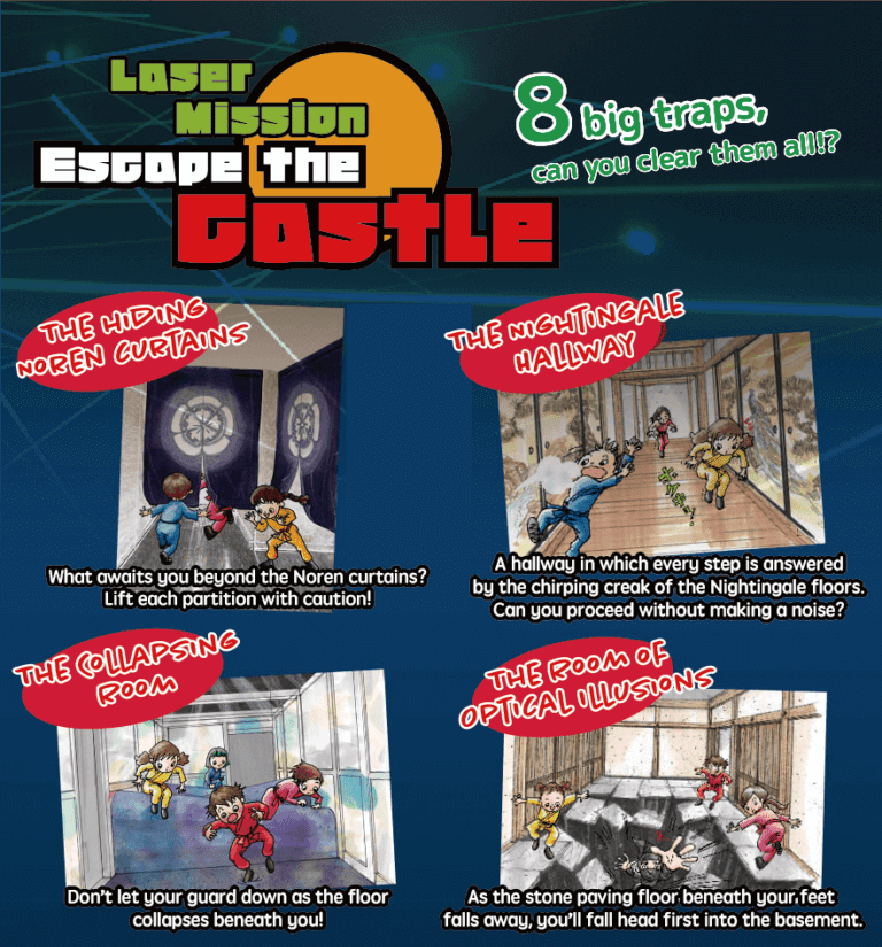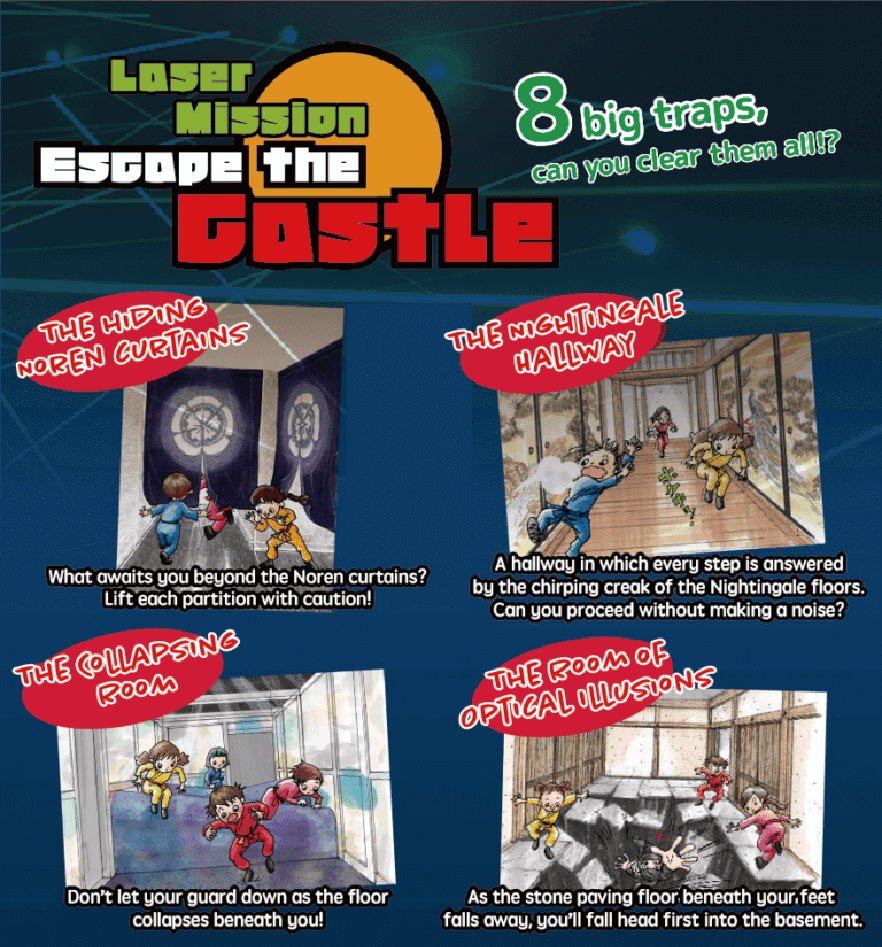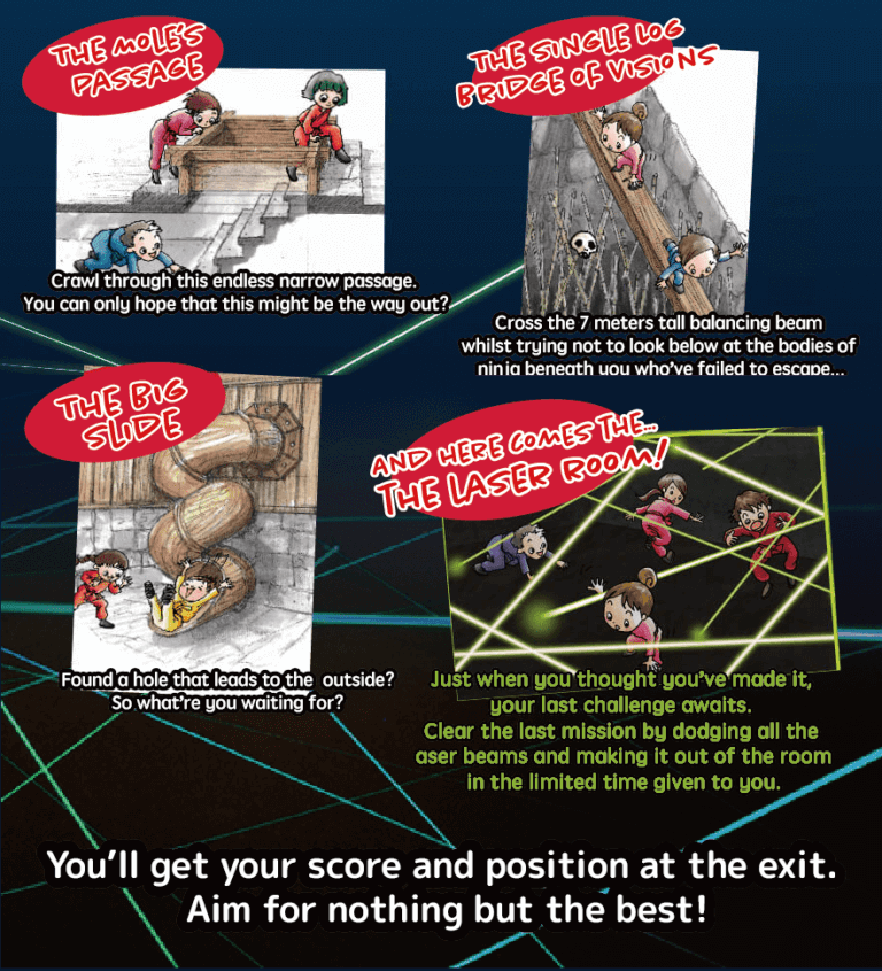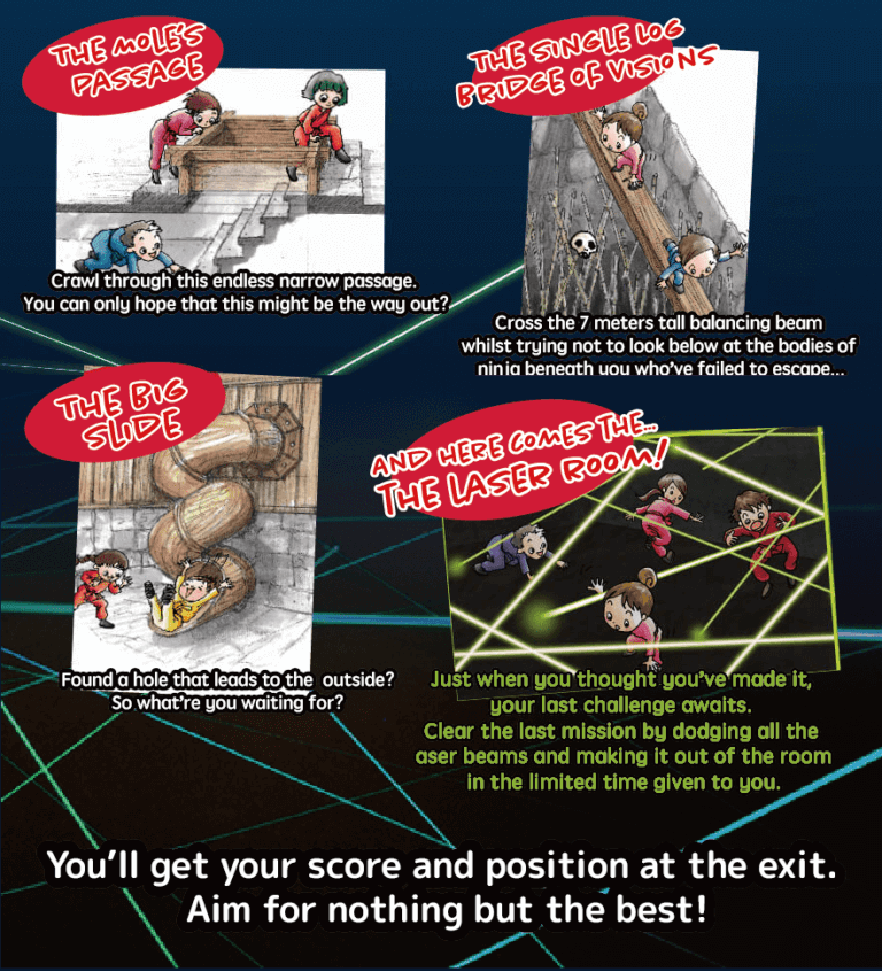 To ensure personal safety and security, for those with any of the following conditions must not enter this attraction: