Break through the ninja trap set in a 10-meter high indoor maze!
Challenge yourself with the 3 story indoor maze with a height of 10 meters! Break through various traps and obstacles set up by ninjas, such as rock drops and spiky ceilings, and aim for the goal on the top floor! You can choose your favorite route from the Intelligence course and Fitness course.
The Maze involves an athletic obstacle course, so we recommend outfits suitable for physical activities such as shorts and sneakers.

Intelligence course
A game where you need to use your brains. For example being able to out smart the trick door. Appropriate for a wide age range.

Fitness course
A route incorporating athletic elements. For those who are physical fit.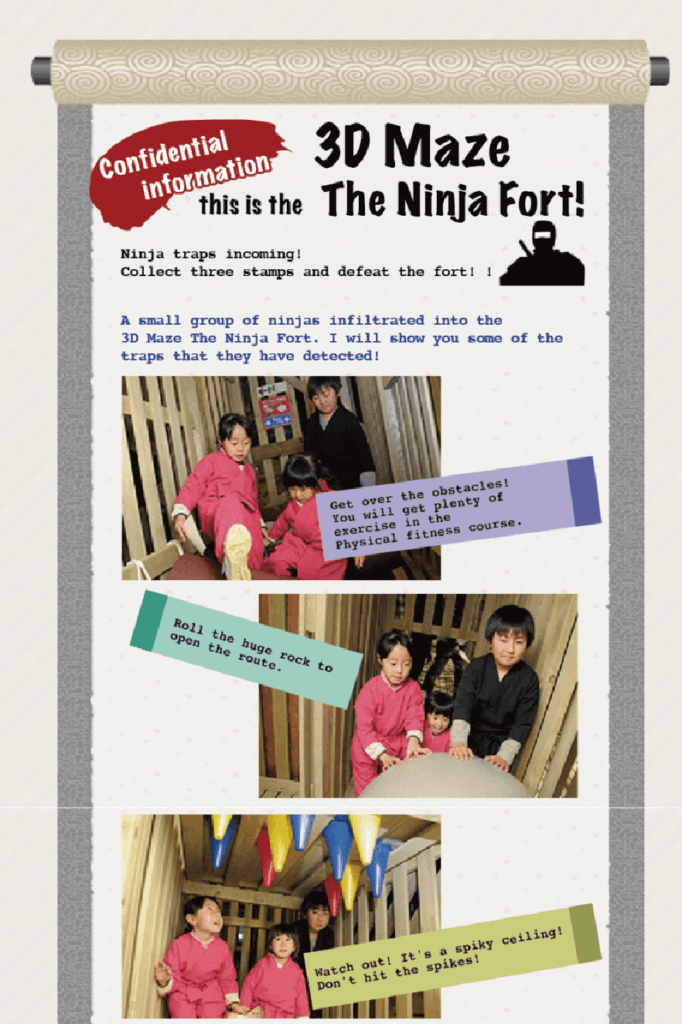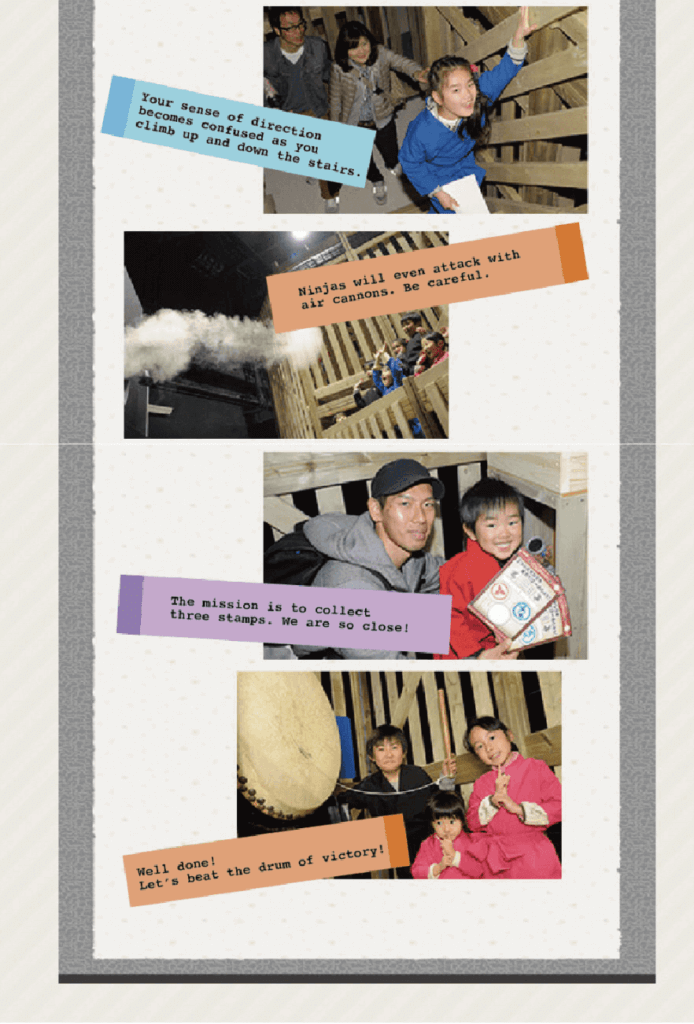 To ensure personal safety and security, for those with any of the following conditions must not enter this attraction: