Did you know that July 1st was "Vintage TV drama day"?
At the Toei Kyoto Studio Park, from July 1st (Thu.) to 16th (Fri.) there will be the grand opening of: "No bad tickets! Sure-win lottery campaign"
Join, and you will win for sure vintage TV drama items, such as "Japanese swords", "Jitte", and "lanterns"!
Come join us ♪
The cityscape of Edo in Toei Kyoto Studio Park is an outdoor studio for shooting TV and movies. Enjoy watching your favorite TV scene or taking photogenic pictures in this open-air set.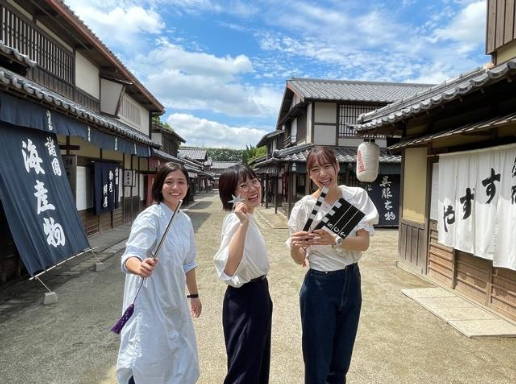 【Overview】
〇 Reception venue: Toei Kyoto Studio Park entrance hall
〇 Period: from July 1, 2021 (Thu.) to July 16, 2021 (Fri.)
(Regular holiday: Every Monday, Tuesday, and Wednesday from July 1st (Thu.) to July 14th 2021(Wed.))
〇 Reception hours: 10: 00 ~ 15: 30
・ Development: Everyone who enters the Studio Park can participate by drawing a lottery ticket. We will guide you from the special prizes to the participation prizes (such as 6th prize) with the certainty of having won a prize for sure.
・ Prizes: "Japanese sword", "Jitte", "Ichimonji hat", "Rubber shuriken", "Lantern"
・ 6th prize (participation prize) ・ ・ ・ "Wabizamurai / Kanninja" stickers, etc.
〇 Adequate virus prevention is provided in every area of the Studio Park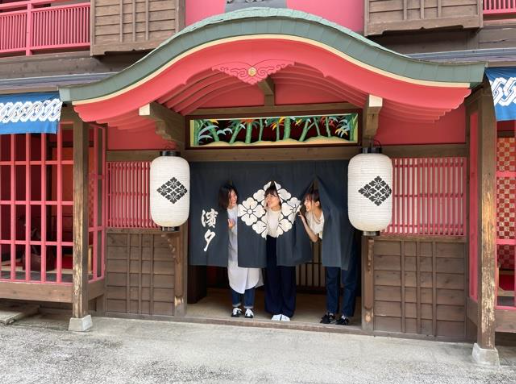 What is the "Vintage TV drama day"?
July 1st, the "Vintage TV drama day", was established by the Japan Anniversary Association. It is the broadcast start date of Japan's first TV vintage drama series, called "The strange affair of Inspector Hanshichi" on July 1st, 1953, and is derived from the opening date of the CS broadcast "Jidaigeki" Channel on July 1st, 1998.
Since its opening in 1975, Toei Kyoto Studio Park has been popular as a location for many of Japan's leading television historical dramas, such as "Mito Komon", "Ooka Echizen," and "The Unfettered Shogun."