The new event "Wind Chimes road" will be held to help cool off the hot summer in Kyoto!
The open set of Edo Town – a familiar stage for historical movies and TV shows – will be decorated with more than 1,000 colorful wind chimes only for a limited period. The fantastic scenery when they are lighted up is a must see. Please enjoy a rare night scenery of the Edo Town with the cooling sound of the wind chimes.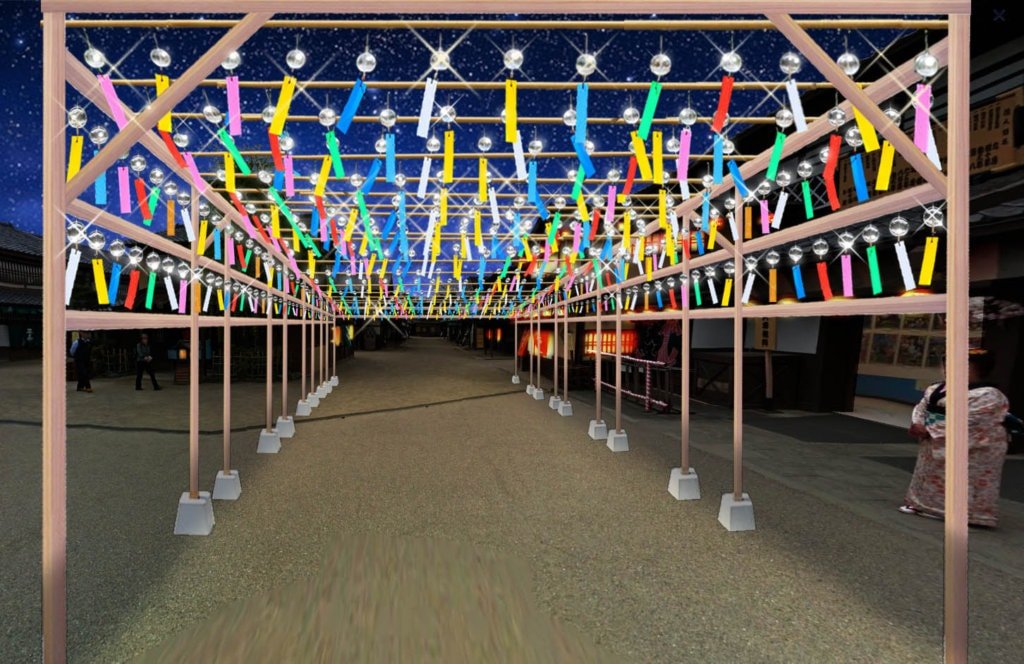 Let's decorate Edo Town with original "Ema" wooden plaques!

The wind chimes will also appear in front of the Nakamuraza Theater, a reproduction of a Edo Era theater. During this period, we will distribute a limited amount of 100 original Ema plaques every day. (First come, first served basis) Why don't you write your wish on an Ema plaque and decorate the nostalgic Edo Town with it?